This course introduces theoretical background and recent techniques on software quality and safety analysis.
Each student selects one key paper about software quality and makes a series of presentations in advance.
He (She) will also propose a research plan at the end of the semester.

Prerequisite: All student are strongly recommended to take the "Advanced Software Engineering - Formal Methods" course prior to taking this course.


Text & Lecture Notes: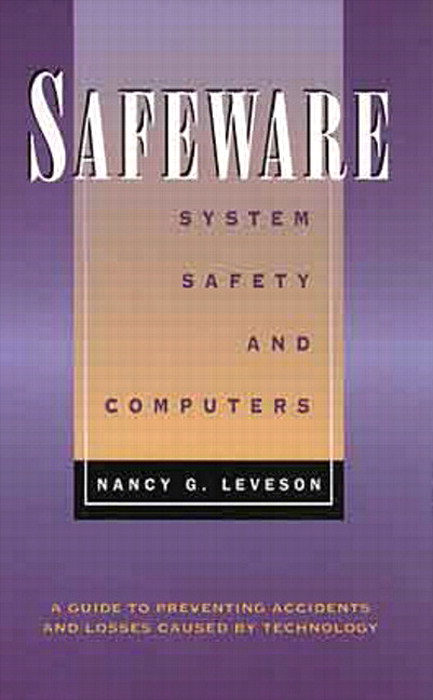 - by Nancy G. Leveson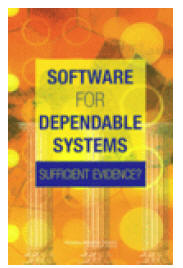 - by Daniel Jackson, et. al.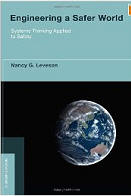 - by Nancy G. Leveson
Week
Date
Lecture
1
03.02
Course Introduction, 5(À̼±ÈÖ)
2
03.09
A(À̵¿¾Æ) , 6(±è¼±¸ð)
3
03.16
B(À±»óÇö) , C(¼ÕÇö½Â)
4
03.23
H(Á¶À翬) , 1(À̼±ÈÖ) , 2(ÀÌÁ¾ÈÆ)
5
03.30
ÈÞ°­
6
04.06
I(ÀÌÁ¾ÈÆ) , E(Á¶À翬) , 9(Àº¾Öõ)
7
04.13
C1(À̵¿¾Æ) , C1(À±»óÇö) , 10(±èÀǼ·)
8
04.20
12(±è¼±¸ð) , 8(ÇÑ»óÇö) , D(¼ÕÇö½Â)
9
04.27
L(±èÀǼ·) , 4(Àå¹ü¼®)
10
05.04
15(±èÁÖÈ£) , 11(±èÁ¾¼­) , È®Àå³í¹®(À̵¿¾Æ)
11
05.11
È®Àå³í¹®(À±»óÇö) , K(ÇãÁÖ½Â) , 3(±èÀǼ·)
12
05.18
J(ÇãÁÖ½Â) , G(À̼±ÈÖ) , È®Àå³í¹®(¼ÕÇö½Â) , 14(°í¼ºÇÐ)
13
05.25
³í¹®¿¬±¸ °èȹ in depth (À̵¿¾Æ)
È®Àå³í¹® ¹ßÇ¥ (Àº¾Öõ , ÇÑ»óÇö , Àå¹ü¼® , ±èÁ¾¼­)
14
06.01
È®Àå³í¹® ¹ßÇ¥ (±èÁÖÈ£ , ±è¼±¸ð , ÇãÁֽ , °í¼ºÇÐ)
15
06.08
ÈÞ°­ (ICSE 2012 Âü°¡)
16
06.15
³í¹®¿¬±¸ °èȹ in depth (À±»óÇö)
³í¹®¿¬±¸ °èȹ (ÀÌÁ¾ÈÆ, Á¶À翬, ±èÀǼ·, À̼±ÈÖ)
ºÐ¾ß
ÁÖ¿ä ³í¹®


Advanced Topics on Formal Methods
¡¡

Dependability Arguments
A. Software for Dependable System: Sufficient Evident? National Research Council, 2007 (À̵¿¾Æ)
- A.1 Engineering Software Systems for Customer Acceptance, TR (À̵¿¾Æ)
- A.2
B. A Direct Path to Dependable Software, Communication of the ACM, 2009 (À±»óÇö)
- B.1 Assurance based Development of Critical Systems, in DSN, 2007
- B.2 The Goal Structuring Notation - A Safety Argument Notation, in DSN, 2004
- B.3 Using Fault Modeling in Safety Cases, in ISSRE, 2008
- B.4 A Framework for Dependability Analysis of Software Systems with Trusted Bases, Master's thesis, MIT, 2010
- B.5 A Systematic Approach to Safety Case Maintenance, RESS, 2001
- B.6 Safety Case Construction and Reuse using Patterns, in SAFECOMP, 1997.
- B.7 Architectural considerations in the certification of modular systems, in SAFECOMP, 2002
Accident Model
C. A New Accident Model for Engineering Safer Systems, Safety Science, 2004 (¼ÕÇö½Â)
- C.1 Engineering a Safer World (À̵¿¾Æ) (À±»óÇö)
- C.2 Application of a Safety-Driven Design Methodology to an Outer Planet Exploration Mission, in AC 2008
- C.3 A System-Theoretic Hazard Analysis Methodology for a Non-Advocate Safety Assessment of the Ballistic
Missile Defense System, in AIAA MSC 2006
- C.4 STAMP-based analysis on the railway accident and accident spreading, SS 2010 (À̵¿¾Æ)
Safety vs. Security
D. The SEMA Referential Framework: Avoiding Ambiguities in the Terms "Security" and "Safety", IJCIP, 2010
- D.1
- D.2
Requirements Elicitation
E. From Safety Analysis to Software Requirements, IEEE TSE, 2002 (Á¶À翬)
- E.1
F. Deriving Specifications from Requirements: An example, in ICSE, 1995
- F.1
- F.2
Safety Analysis
G. Integrating Safety Analysis Techniques, Supporting Identification of Common Cause Failures, PhD Thesis 2000
H. Temporal Fault Trees, IST, 2002
- H.1 A Model-Oriented Approach to Safety Analysis using Fault Trees and a Support System, JSS 1996
- H.2 TLA in Pictures, IEEE TSE 1995
Safety-focused Development
I. Analysis and Synthesis of the Behaviour of Complex Programmable Electronic Systems in Conditions of Failure,
RESS, 2001
- I.1
- I.2
- I.3
J. A Safety-Focus Verification using Software Fault Trees, FGCS, 2011 (ÇãÁÖ½Â)
K. A Software Quality Assessment Framework for Dependable Systems, FSE 2012 draft (ÇãÁÖ½Â)
L. Formal Modeling and Verification of Safety-Critical Software, IEEE Software, 2009 (±èÀǼ·)
- L.1 SCADE
- L.2
- L.3

Fundamentals of Formal Methods
¡¡
Alloy
1. http://alloy.mit.edu/alloy/ (À̼±ÈÖ)
MSC
2. Synthesis of Behavioral Models from Scenarios, IEEE TSE 2003
SCR
3. Specifying software requirements for Complex Systems: New Techniques and Their Application IEEE TSE 1980 (±èÀǼ·)
4. Software Cost Reduction, TR (Àå¹ü¼®)
Statecharts
5. On Visual Formalisms, Communication of the ACM 1989 (À̼±ÈÖ)
HyTech
6. HYTECH: a model checker for hybrid systems, STTT 1997 (±è¼±¸ð)
RSML
7. Completeness and consistency in hierarchical state-based requirements, IEEE TSE 1996
Model Checking
8. Automatic Verification of Finite-State Concurrent Systems Using Temporal Logic Specifications, ACM TPLS 1986 (ÇÑ»óÇö)
SPIN
9. The Model Checker Spin, IEEE TSE 1997 (Àº¾Öõ)
Testing
10. Software Unit Test Coverage and Adequacy, ACM Computing Surveys 1997 (±èÀǼ·)
Hybrid System
11. System Theoretic Formalisms for Combined Discrete-Continuous System Simulation, IJGS 1991 (±èÁ¾¼­)
12. Hierarchical Modeling and Analysis of Embedded Systems, P. IEEE 2003 (±è¼±¸ð)
Temporal Logic
13. Temporal and Modal Logic, in Handbook of TCS 1990
Applications of Verification

14. Formal Verification of an OS Kernel, Communications of the ACM 2010 (°í¼ºÇÐ)
15. Formal Verification on Multitasking Applications based on Timed Automata Model, Real-Time Systems 2008 (±èÁÖÈ£)
16. Early Verification and Validation of Mission Critical Systems, FMSD 2007

Software Architecture
17. Software Architecture Reconstruction: A Process-Oriented Taxonomy, IEEE TSE 2009